CIMA's projects are supported by our extensive hands-on fully trained staff including:
Project Managers
Field Supervisors
Field Technicians
Health and Safety Personnel as well as Administrative Support Staff
All CIMA employees dispatched to environmental projects are required and certified with a minimum of 40 hours of Hazardous Waste Operations training in accordance with 29 CFR 1910.120. Additional staff training includes, but is not limited to, first aid, hazardous material handling, confined space entry and rescue, and behavior based safety training.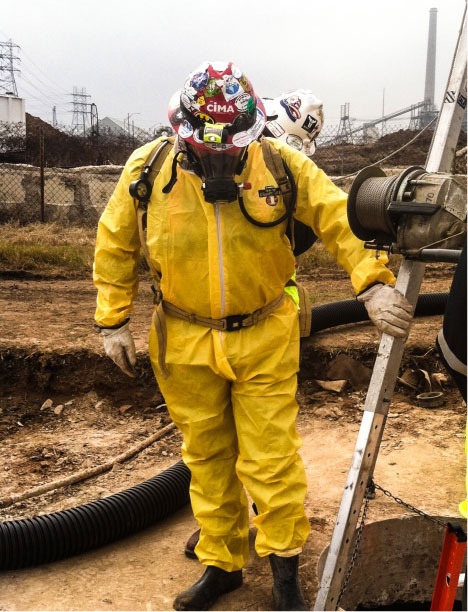 WASTE TRANSPORTATION
& DISPOSAL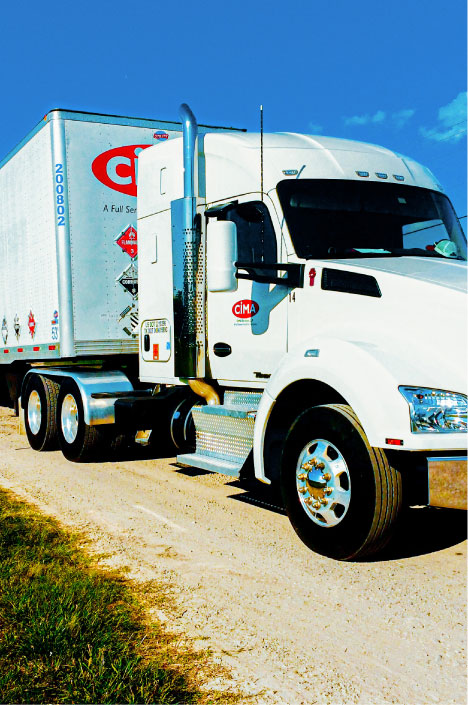 WASTE TRANSPORTATION & WASTE DISPOSAL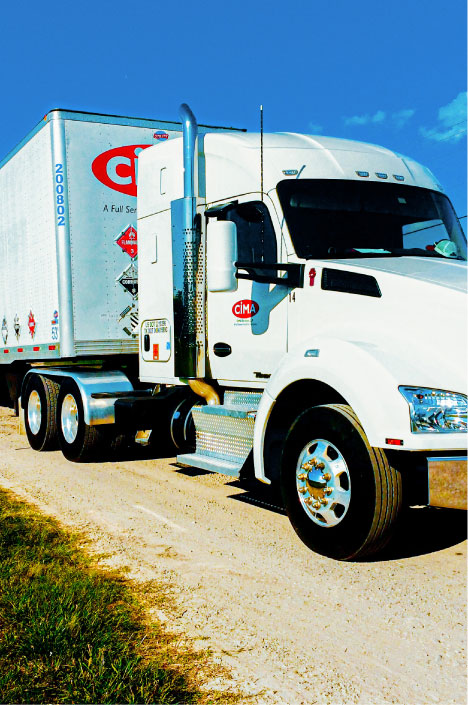 CIMA manages non-hazardous waste, RCRA and DOT hazardous, chemical and industrial wastes on behalf of clients to multiple waste disposal facilities. CIMA handles the entire waste lifecycle from: delivering the proper container, sampling the waste, reviewing the analytical, providing the customer disposal options, hauling waste to the disposal site, entering waste weights for annual summary, washing out container, and returning the container. All of this is tracked via CIMA's waste logistics program EnviroWare.
CIMA owns and operates an extensive fleet of transportation equipment in order to provide the majority of transportation needs in-house. We create value and logistical solutions (i.e. flexible pick-up times, bulk and LTL shipments), coupled with competitive transportation rates. Owning and operating our own equipment allows us to keep our emphasis on responding to customer's needs.
We employ quality, professional drivers that maintain a Class A CDL, HAZMAT endorsement, and a minimum of three years of experience. All CIMA drivers work in an efficient and safe manner maintaining all required paperwork according to company policy and state and federal regulations. Our drivers are required to maintain a safe driving record and ensure maintenance of equipment through logging regular, routine inspections.
CHEMICAL WASTE PACKAGING AND HANDLING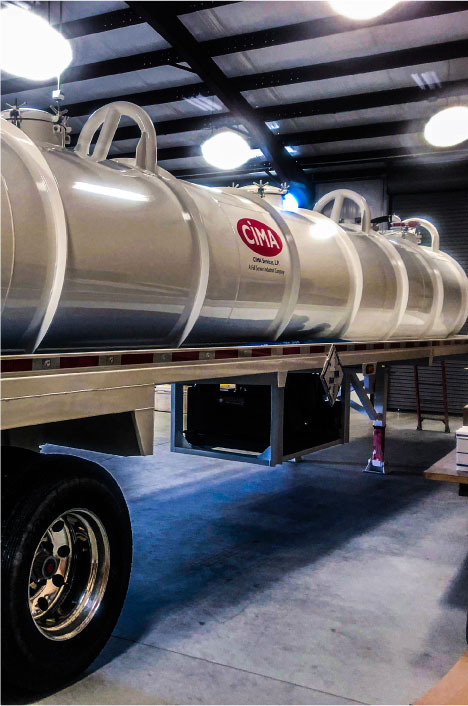 CIMA's employees provide comprehensive chemical packing, transportation, and disposal for our industrial client's needs. The management and disposal of chemicals in a safe environmentally sound manner requires specific technical expertise. CIMA's environmental project managers routinely handle and transport said materials from our customers in Houston and surrounding areas to disposal sites across the country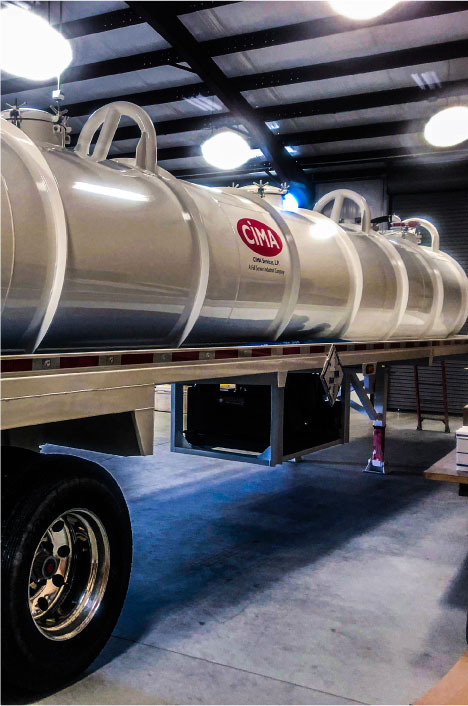 VIEW GALLERY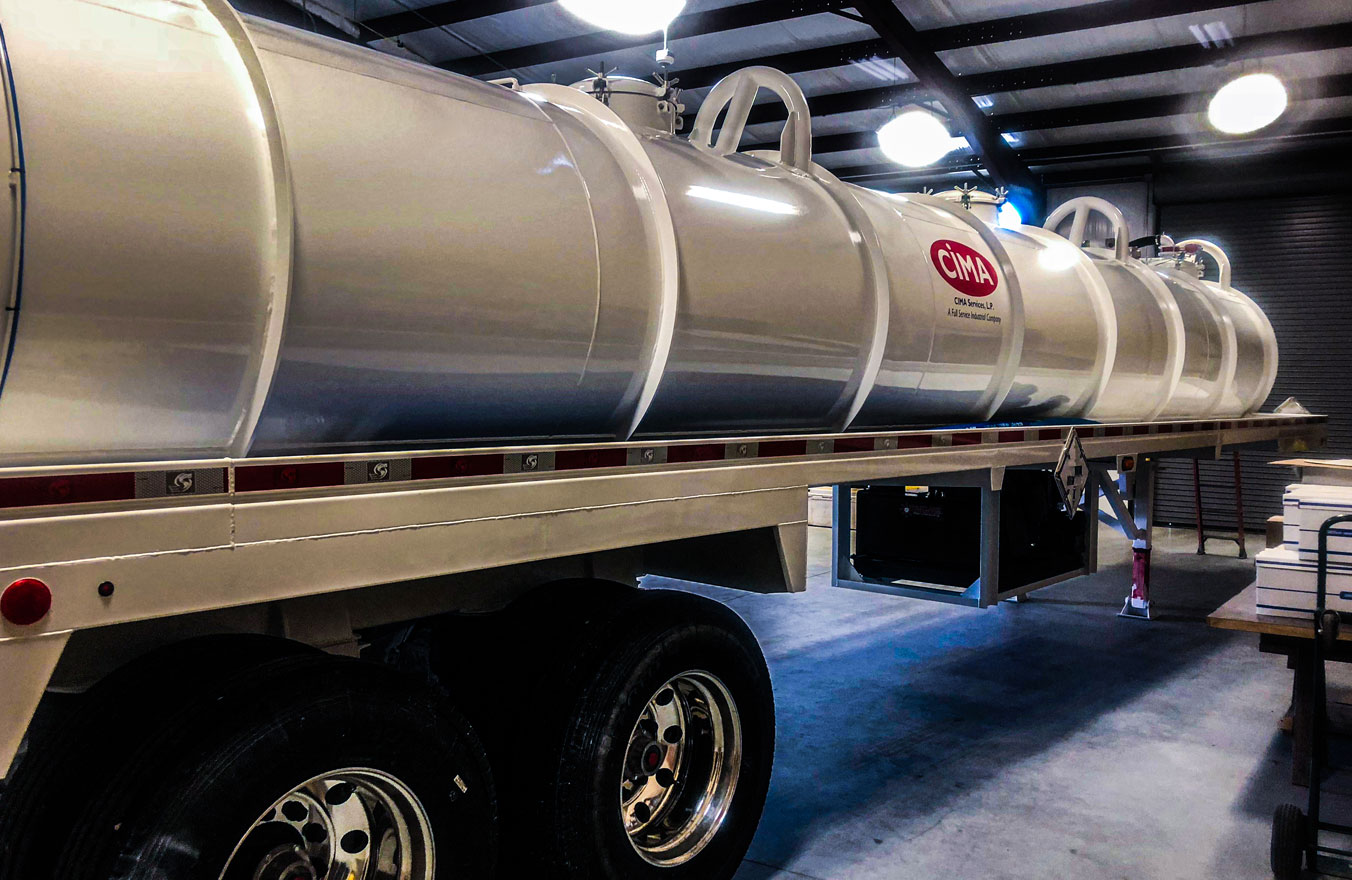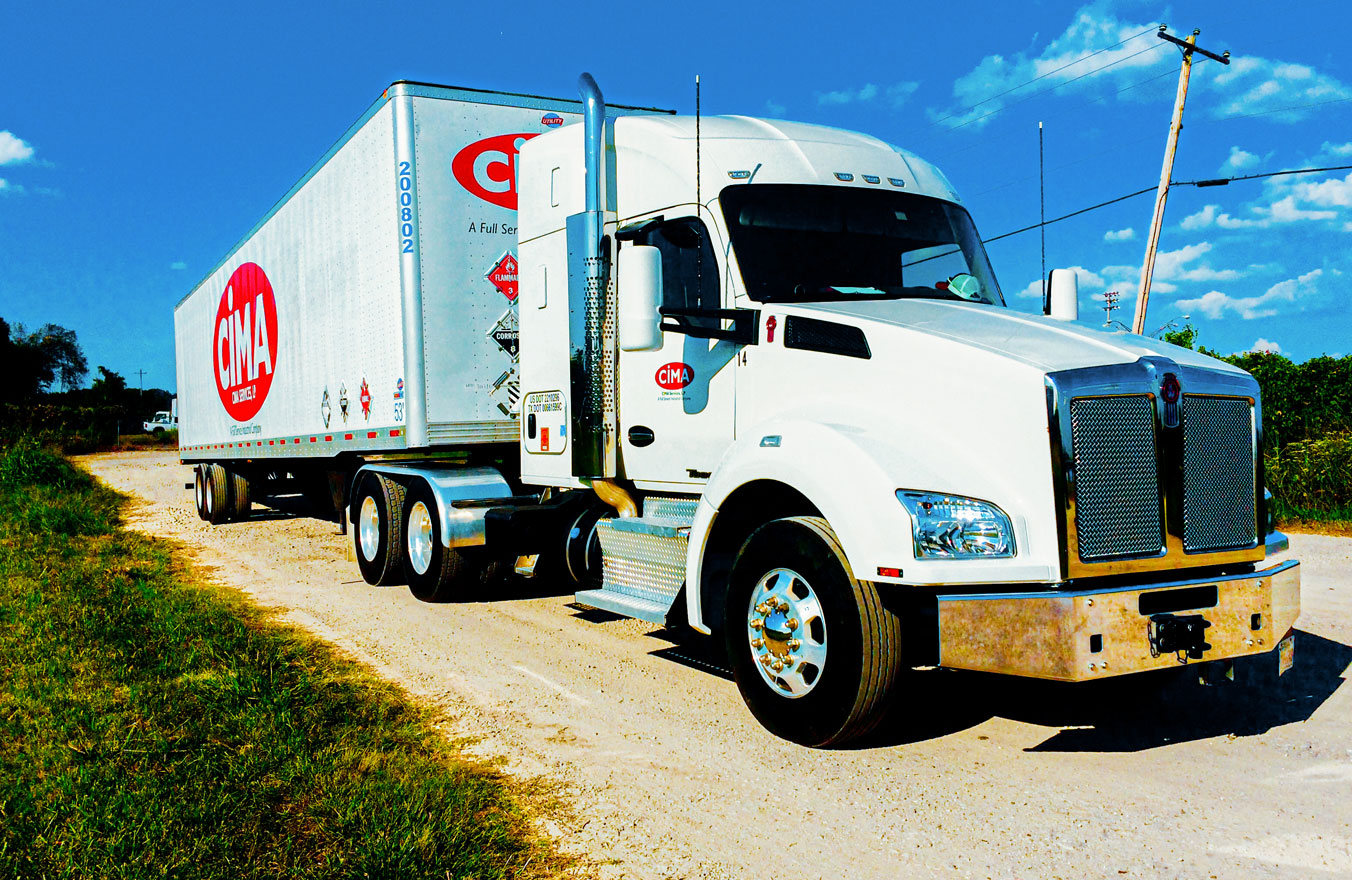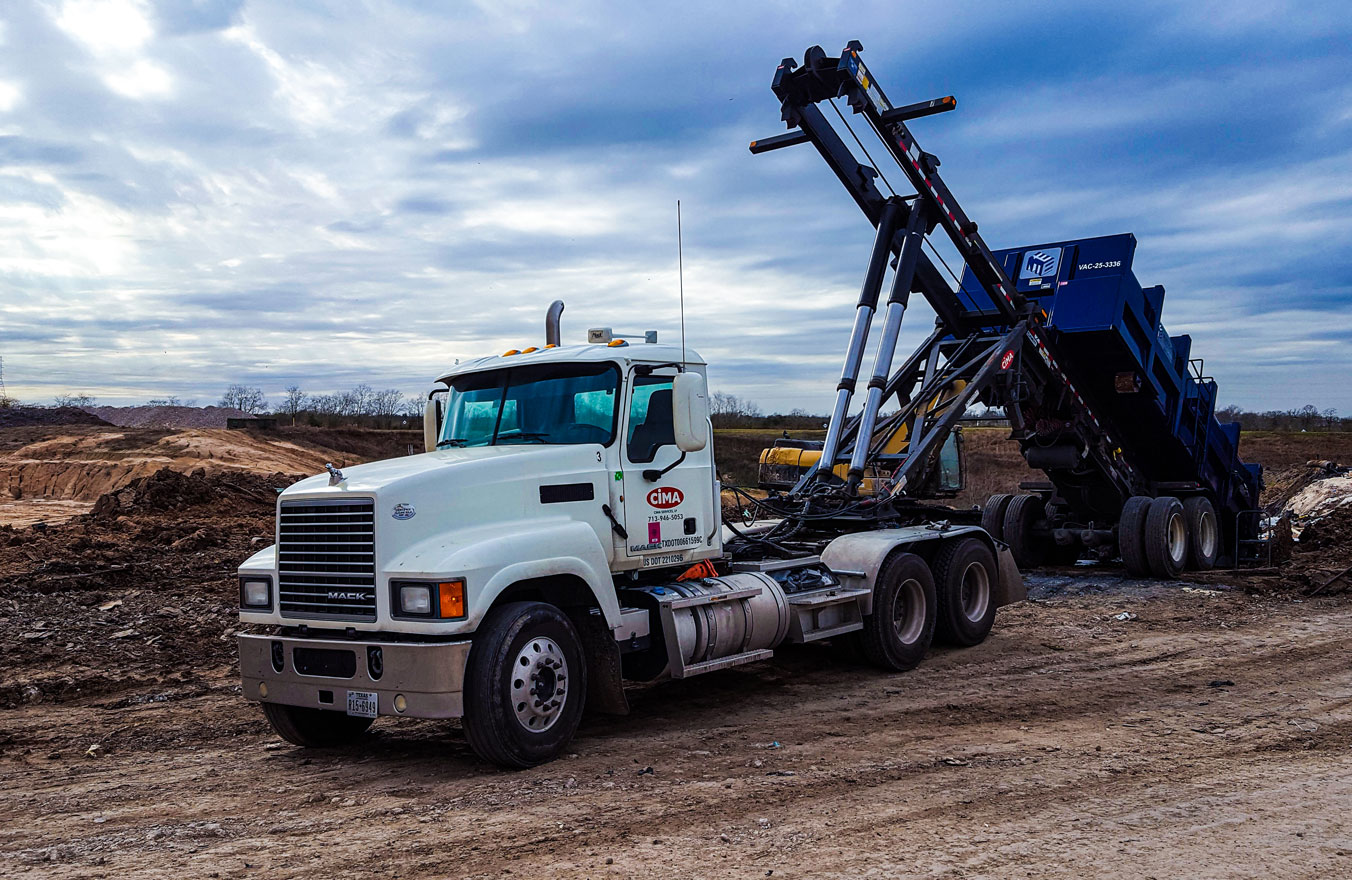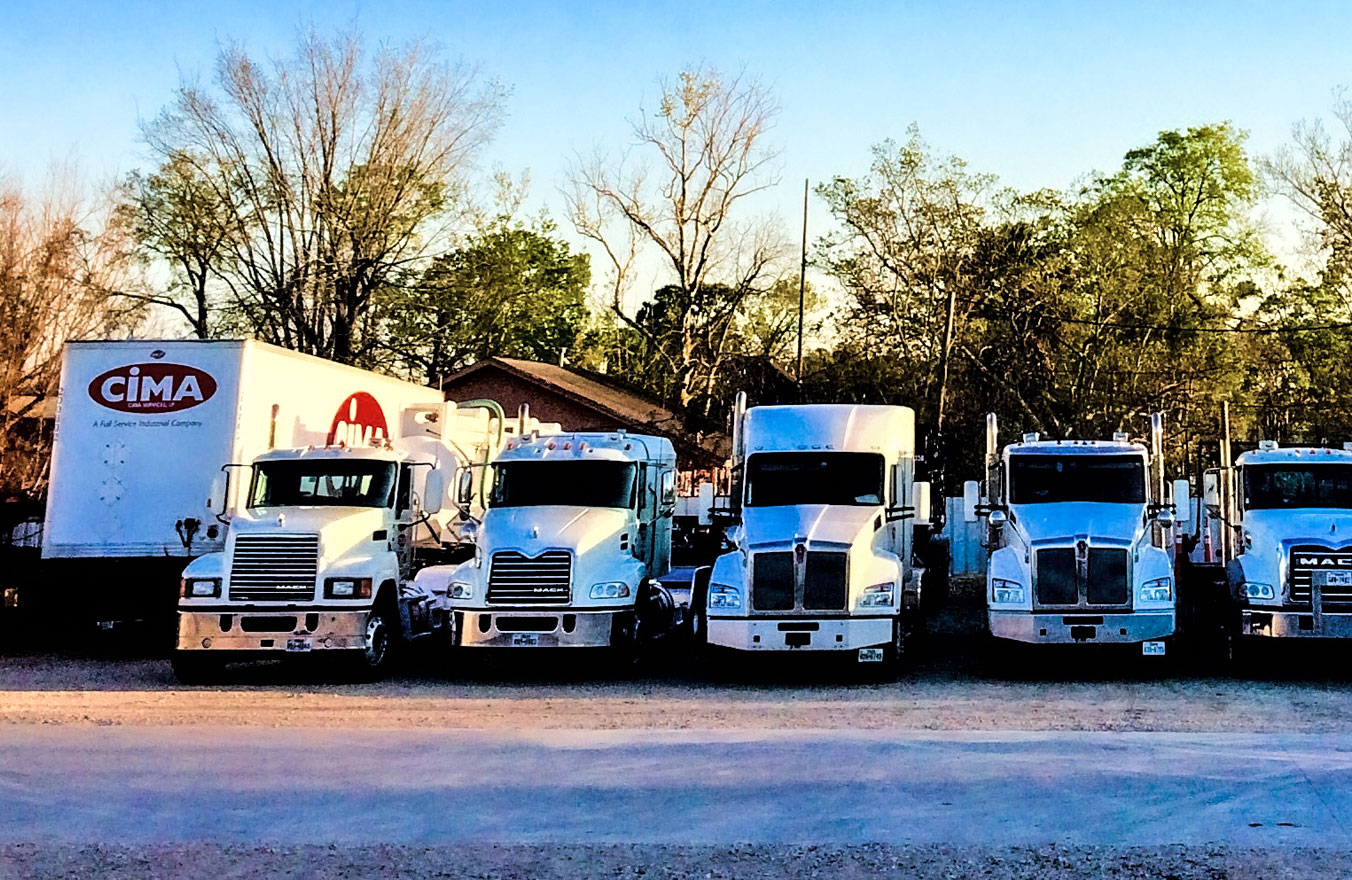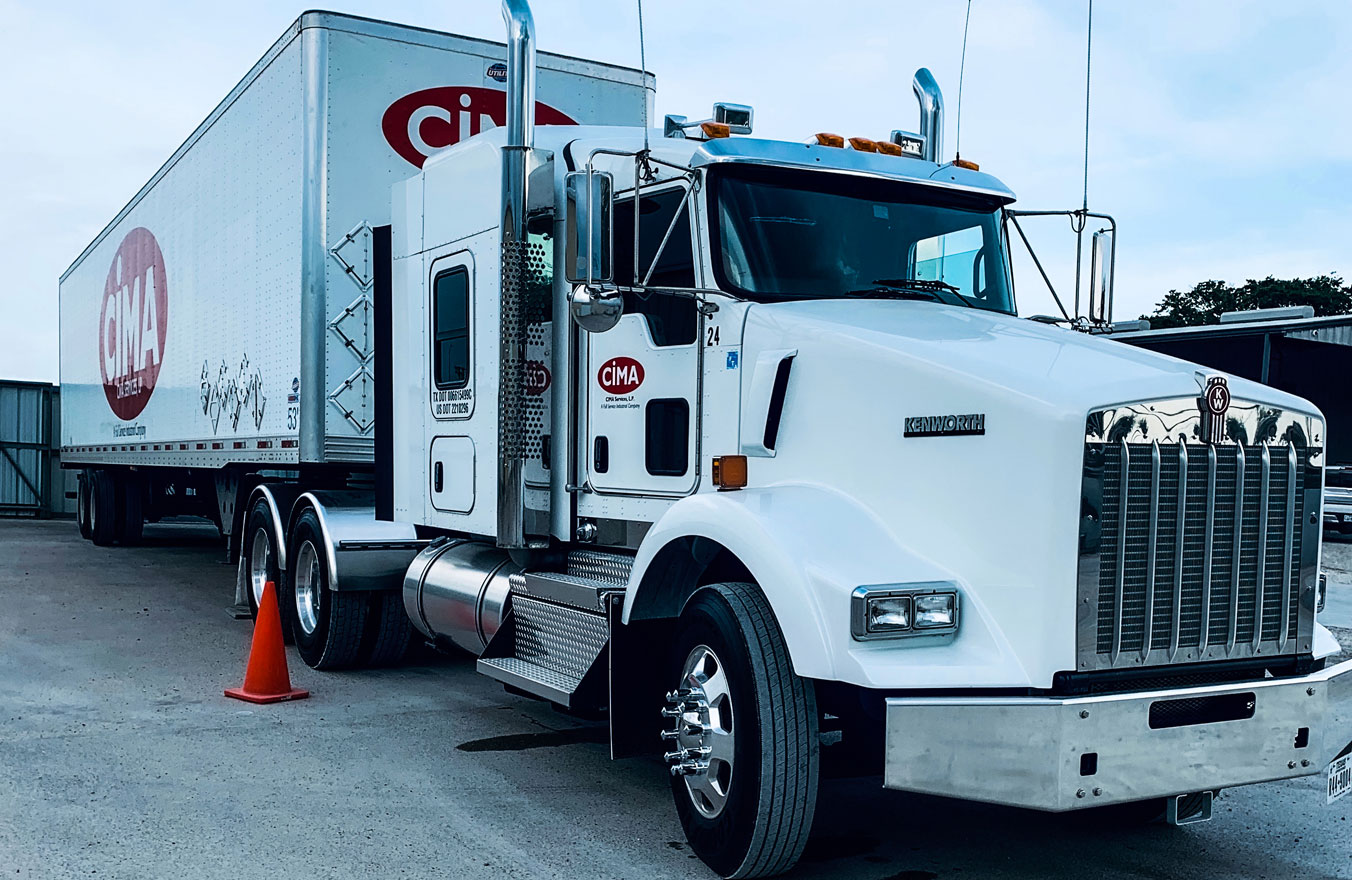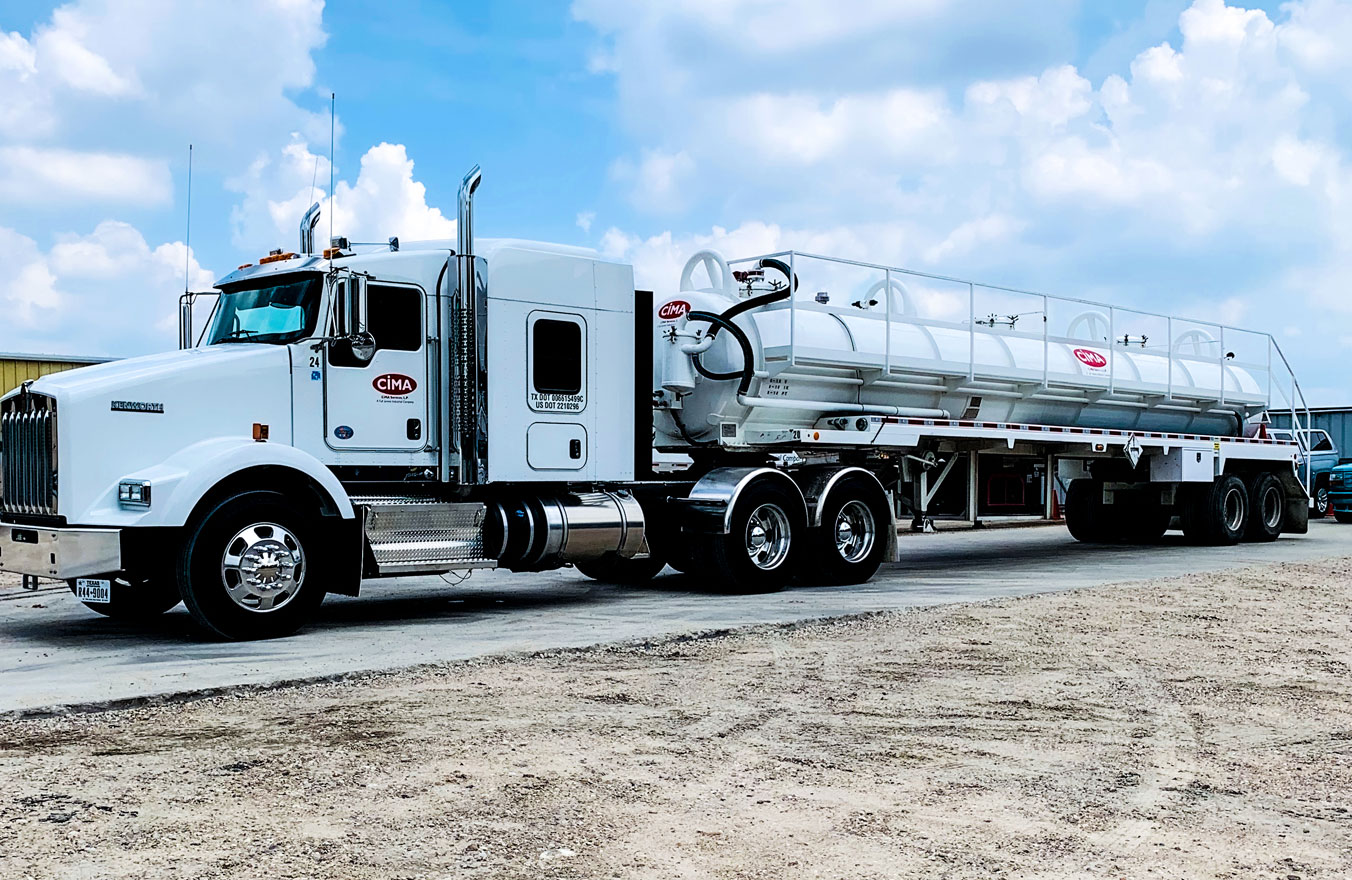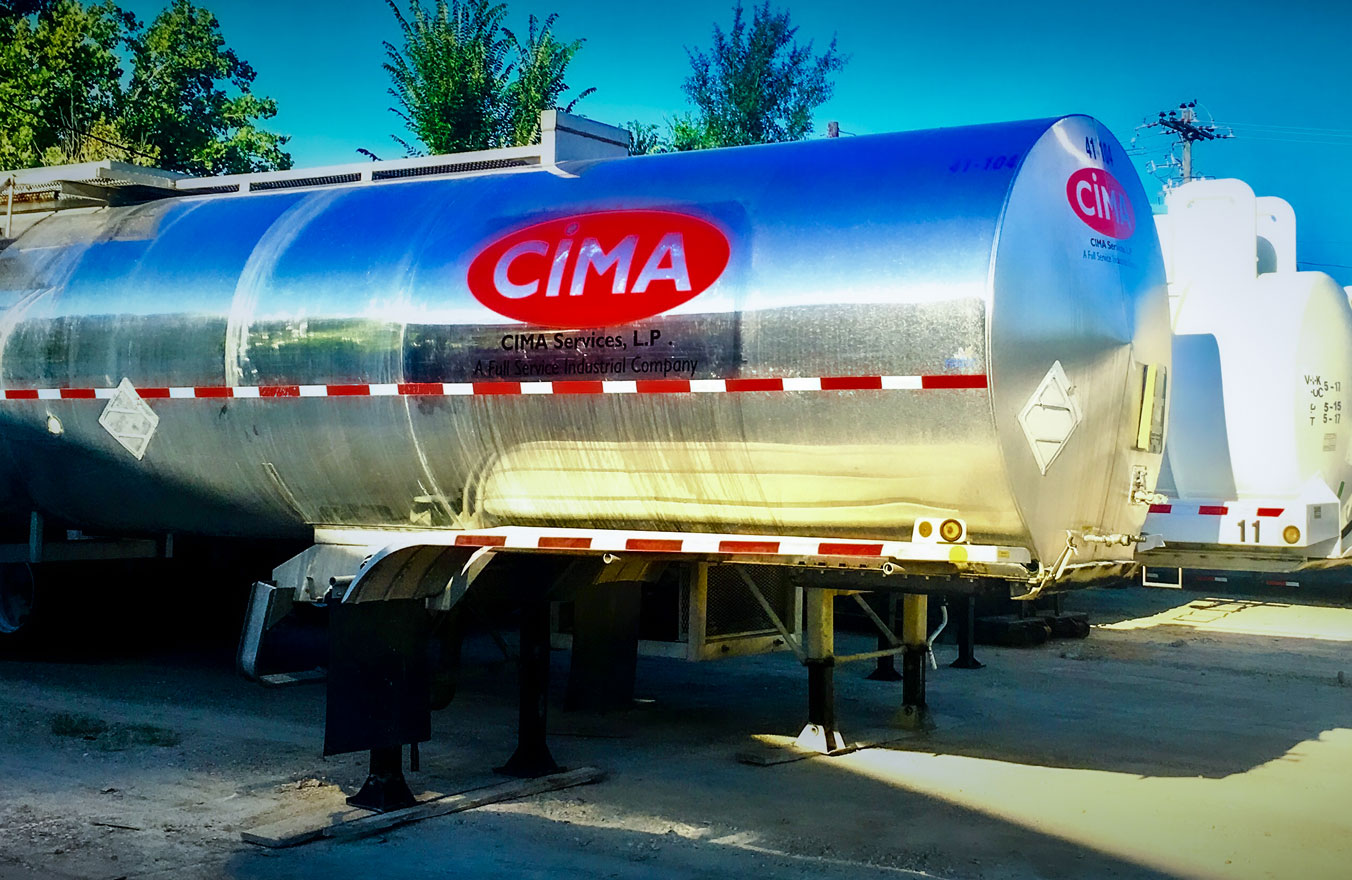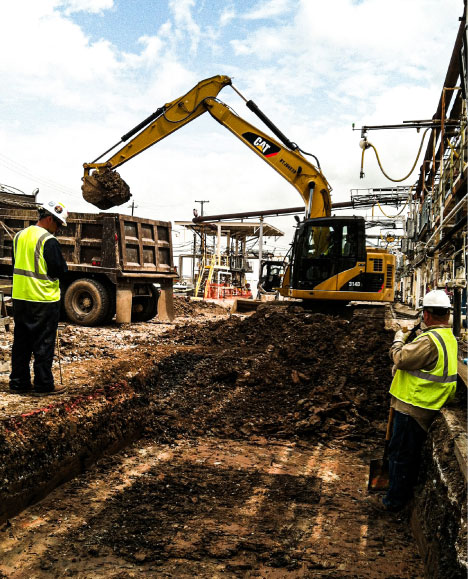 ENVIRONMENTAL REMEDIATION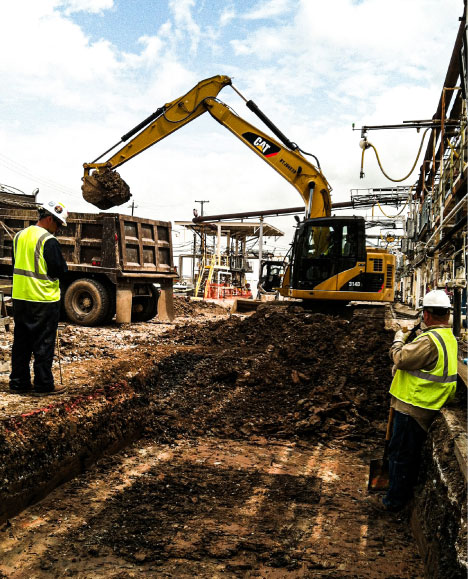 CIMA offers cost-effective solutions for environmental remediation using both long-established methods and state-of-the-art technologies. The work is performed by trained CIMA personnel in accordance with our standard operating guidelines and procedures in addition to all state and federal regulatory requirements to ensure safe working conditions throughout all phases of a project.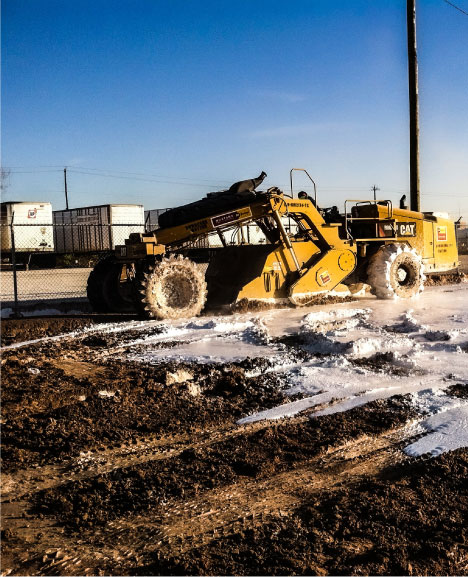 CIMA has performed numerous projects requiring different remediation technologies. CIMA has coordinated bench testing to evaluate chemical destruction technologies for in-situ applications and in conjunction with proprietary treatment processes. Some of the technologies we have been involved with include:
Air sparge/soil vapor extraction
Dual phase extraction
Groundwater pump and treat
Free product recovery
In-situ chemical oxidation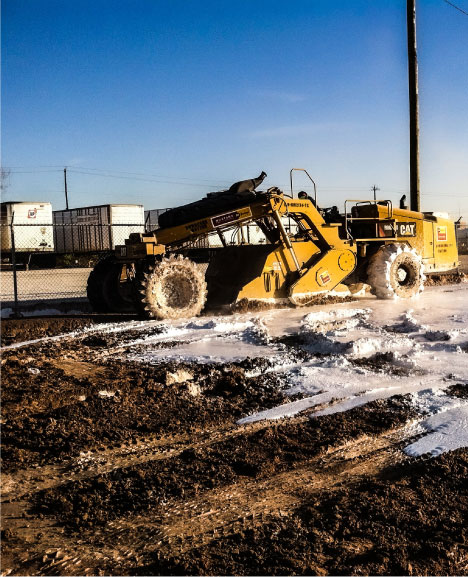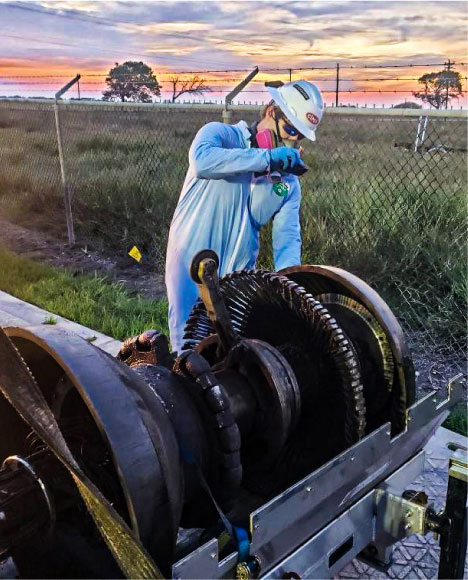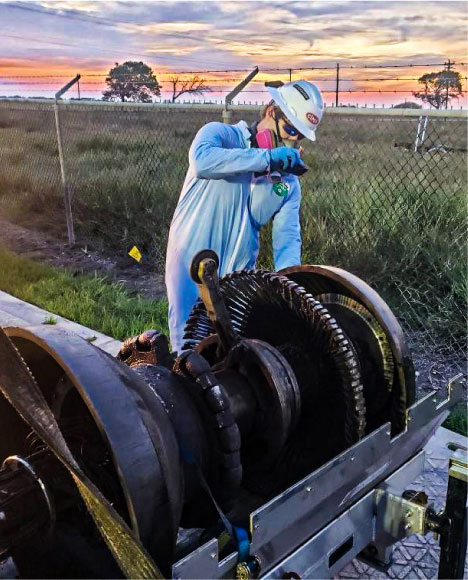 CIMA holds a Radioactive Materials handling license issued by the Texas Department of State Health Services (TDSHS). Our NORM license and extensive experience and resources enable and allow CIMA to offer solutions to the oil and gas industry for NORM and NOW remediation and decontamination.
CIMA has three full-time Radiation Safety Officers on staff as well as NORMcertified technicians available to respond to multiple projects with all worker protection standards and confined space entry programs stringently enforced. Our fleet of excavation, decontamination, transportation, and ancillary equipment is all owned by CIMA and even the most complex projects only require a small amount of rental equipment.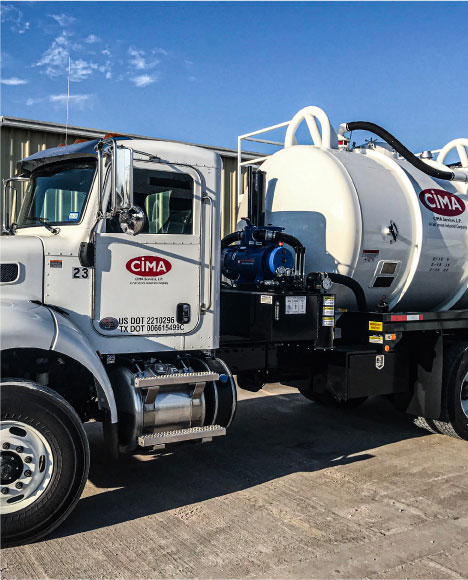 CIMA has a full service industrial services team to assist our clients with their day to day facility needs. Our personnel are trained and experienced in the operation of:
Vacuum trucks
Air movers
Jet rods
Pressure washers
Pigging
Line degassing cleaning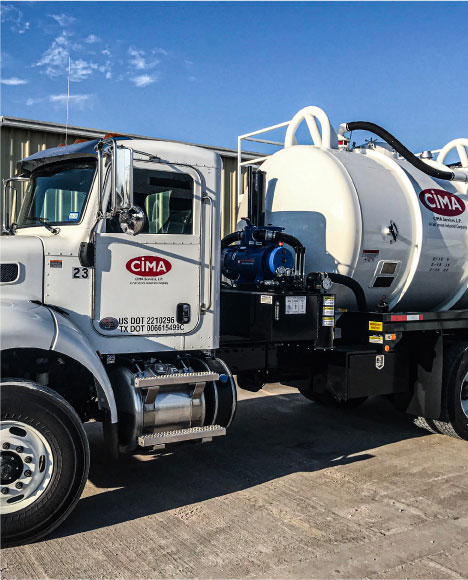 VIEW GALLERY